Open Hull Condition Model
An Open data exchange format for condition of ship's hulls

Click this link to got to OpenHCM official GitHub web pages
OpenHCM: from measurements to analysis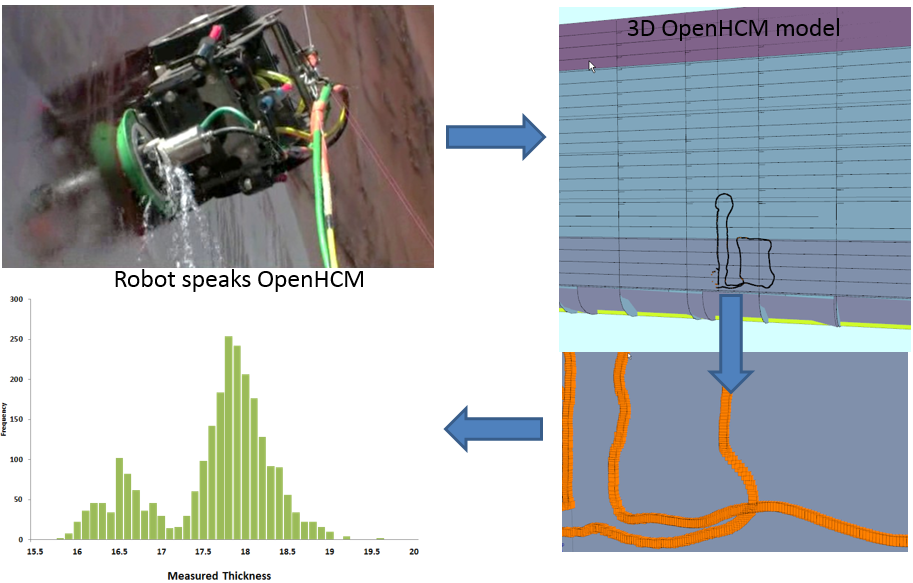 Purpose of OpenHCM
• Enables capturing all information required for determining and analysing the structural status of a vessel.
• It includes constructs for geometry information of plates and profiles as well as higher level structures.
• Independently can transport data collection from ThicknessMeasurementCampaigns the measurements and their later associations to plates and profiles of a full structural model as needed e.g. for strength analysis.
• OpenHCM also provides support for the use of "incomplete models" as well as for the incremental definition/population of the model data.
• Structural modification/replacements due to repairs can be captured thereby support modifications during the life-cycle of a vessel
History
• Started as a result of  CAS project (research project funded under EU Framework 6)
• Version 0.71 formed the base for an initial public version in 2009
• OpenHCM consortium founded in 2010
• Version 1.3.1 was later introduced in 2011
• Version 2.0 (current) was accepted in Sep. 2013
Key features
• Originally modelled along the basic definitions of ISO 10.303-218 (Ship Structures)

• Described as a XML schema, defining an XML file type.

• Implemented in some HCM systems, e.g. from Classification Societies such as BV, DNVGL, …
HCM Model 2.0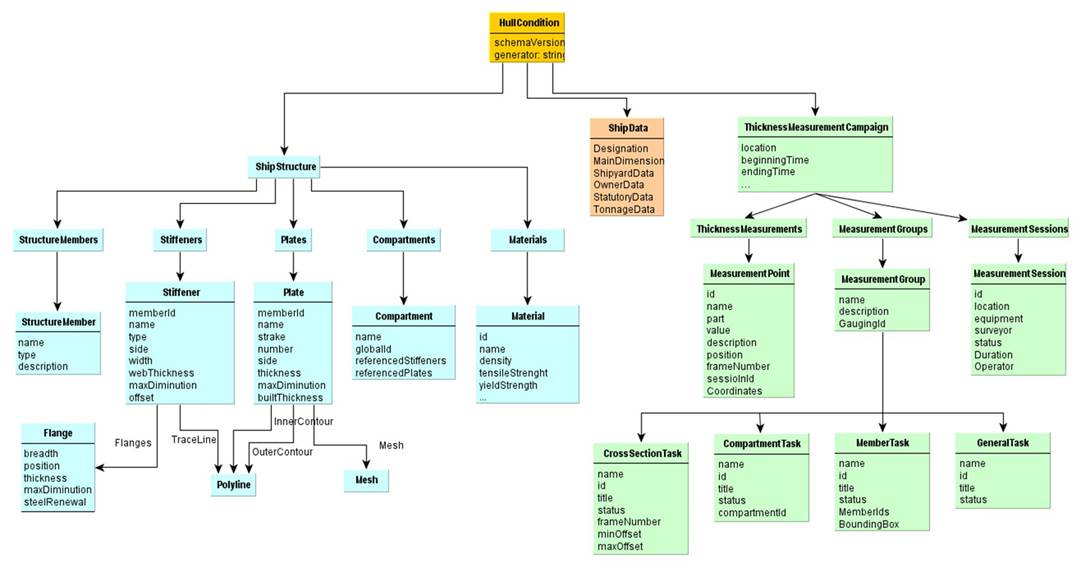 OpenHCM Consortium Members
• Atlantec-es
• Aveva
• Bureau Veritas Marine & Offshore
• TechnipFMC (Cybernetix)
• DNVGL
• Lloyds Register
• MME
• RS (Russian Maritime Register of Shipping)
• Sener (Foran)
3D online OpenHCM Viewer
A free 3D openHCM viewer is available online.
It is open source code, available here is available online.
Contact
For more information email to the OpenHCM consortium manager